Two odd failures from the ConfigMgr client that caused some headaches.
StatusAgentProxy.dll fails to register.
Verify that MSVCR100.DLL in c:\windows\system32 (yes, on a 64-bit system aswell) is the correct size.The renamed file (MSVCR100old.dll) shows the size of 755kb – which most likely is installed by a 3-party application and in error replaced the correct version of the file. As you can see, both files have the same version number.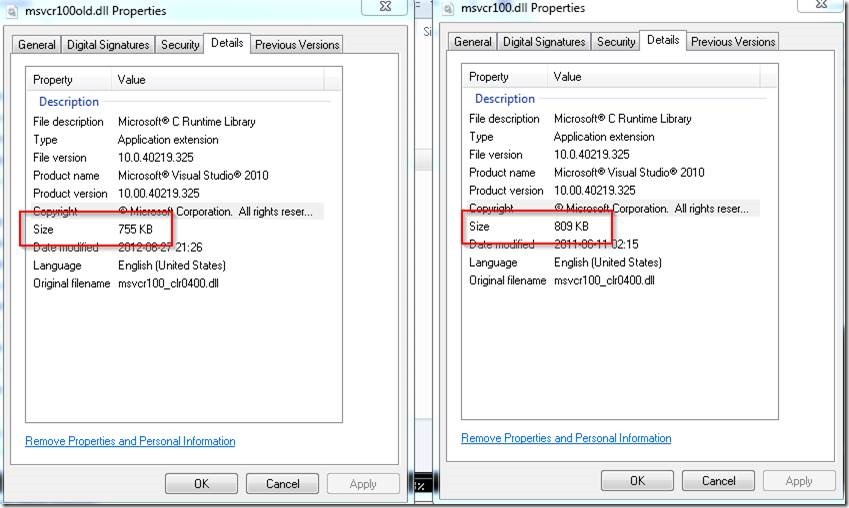 CcmRegisterPerfCounter fails with an unexpected error.
The custom action is intended to register the Performance Counters for ConfigMgr client. Basically it needs two files in c:\windows\system32 (ccmframework.h and ccmframework.ini), a few registry keys and then it can set it up. Performance Counters seems to be very stable so only a 3-party application can actually cause any havoc here. To resolve this perform the following;
Open MSCONFIG. Select the Startup-tab and click disable all.
Select the Services-tab. Select to hide all Microsoft-services and then click the Disable all.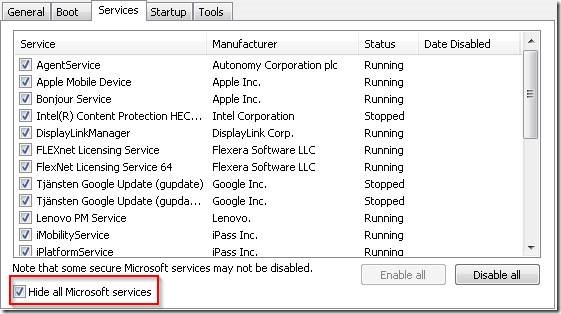 Restart the computer, and verify that the installation will complete.